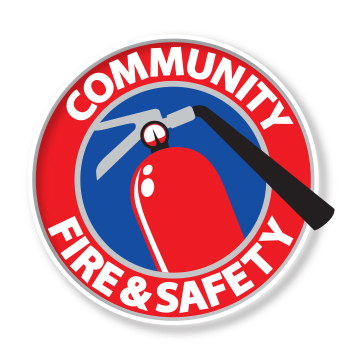 OUR PROMISE
Our licensed and certified technicians will ensure that your facility or residence are not only equipped with the proper rated fire equipment to fit your specific needs, but also will be installed to pass any inspection by your local fire authority.
Our professional and constantly trained Installers will make certain you are completely satisfied and abide by all NFPA 10 Standards.
Community Fire & Safety comes to you with 25 years of experience and knowledge. Our team's reputation rests on our responsiveness. Our team recognizes time as a strategic business tool. This commitment to service is evidenced in everything that we do for you.

We are licensed (Lic# E.2398) by the State of California Fire Marshal's Office. We offer services for all of the following counties in Southern California: Orange County, Riverside County, Los Angeles County, San Bernardino County and San Diego County.

From your local nail salon to Nationally recognized companies, no business is too big or too small. Protecting many manufacturing warehouse plants & public facilities. We assure you that your equipment is ready to fight a fire and save lives.

Focusing on what we do best, by keeping your facility and business in compliance with the fire codes and standards and ensuring the safety of your facilities, staff, and customers. Most services are performed on-site from recharging fire extinguishers to fire extinguisher training, installing extinguisher cabinets, first aid cabinets and complete maintenance.
We are your one-stop-shop.


Southern California's #1 Fire Extinguisher Service Company!