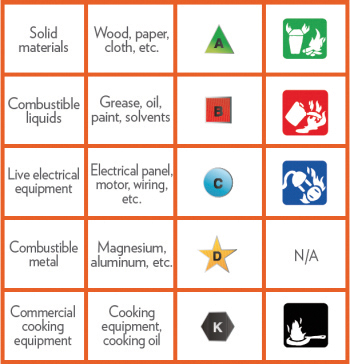 Educate Yourself & Your Employees
Did you know an employer must: Provide an educational program to familiarize employees with the general principles of fire extinguisher use and the hazards involved with incipient stage fire fighting. [29 CFR 1910.157(g)(1)] Provide this education when employees are first hired and once a year thereafter.

Fire Extinguisher Training
After completing the course, employees will be able to:
• Identify the different classes of fires and determine when to use each type of fire extinguisher
• Employees will be knowledgeable of the location of all fire extinguishers in their facility.
• Identify precautions that must be taken before using a fire extinguisher
• Demonstrate how to extinguish a fire using the PASS technique (pull, aim, squeeze, sweep)
• Regulations covered: 29 CFR 1910.157 (Portable Fire Extinguishers)
• Helps employees assess the situation and decide the best course of action (evacuate and report the fire or try to put out the fire using a fire extinguisher) to keep themselves and those around them safe.

The online fire extinguisher use course covers the following topic:
Classifications and Types
• Classes of Fire (A, B, C, D, K, ABC/BC)
• Fire Extinguisher Parts (operating lever/button, locking pin, carrying handle, pressure indicator gauge, hose, cylinder, label, nozzle/discharge horn)

Using a Fire Extinguisher
• Precautions (call fire department, evacuate the building, fire is confined, the source is known, safe exit, the right type of extinguisher, trained in using it)
• PASS Technique (pull, aim, squeeze, sweep)

Intended Audience: All employees (groups of 15-20)
Length: Approximately 20 minutes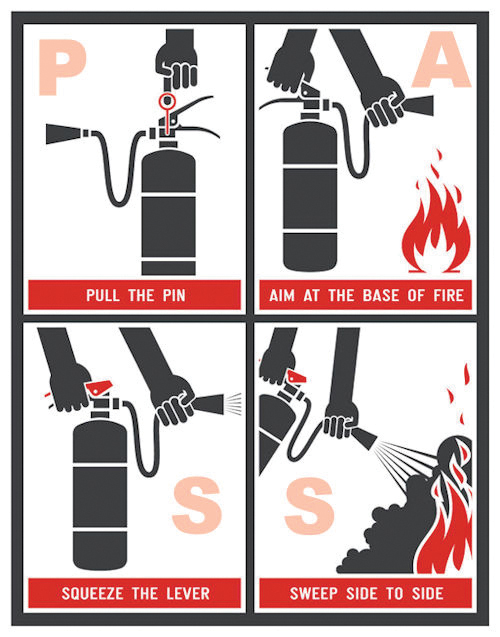 The acronym PASS is used to describe these four basic steps:
Pull (Pin) Pull the pin at the top of the extinguisher, breaking the seal.
Aim. Approach the fire standing at a safe distance.
Squeeze. Squeeze the handles together to discharge the extinguishing agent inside.
Sweep.
Fire prevention training is essential in an effort to protect against injuries, deaths,
business interruption, and property damage, resulting from fires.
Organizations must develop a Fire Prevention Program with several key components,and employees must be trained on all aspects of the plan.
Understanding the basic components of fire and how to protect against it , will protect
your organization from property, financial and human loss.
Understanding evacuation methods, fire extinguisher use, and good housekeeping are just a few critical elements!

Schedule an Employee Training Session today!